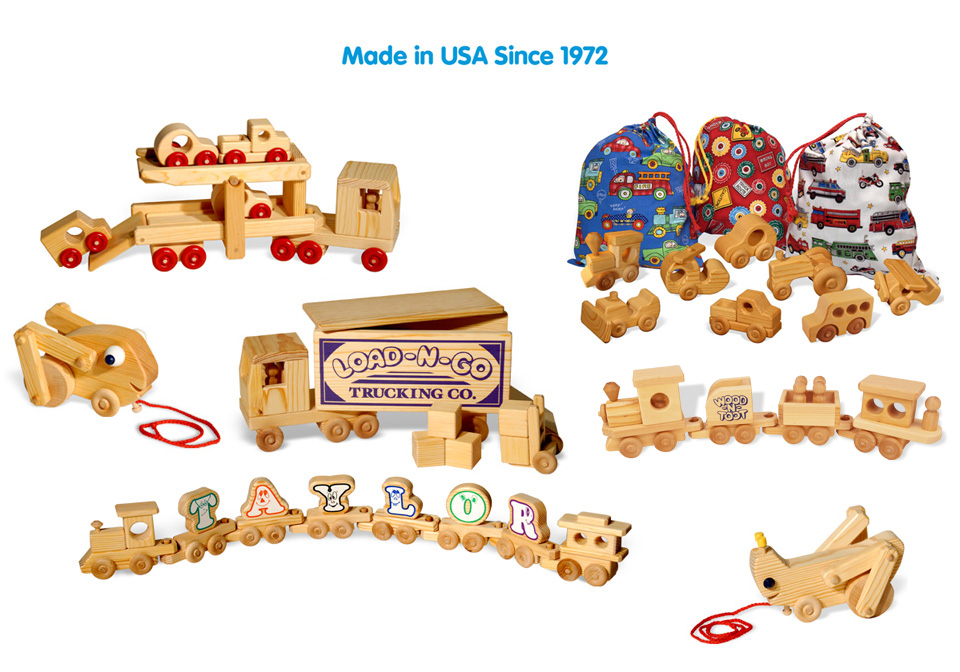 Welcome to DoodleTown Toys!
COVID19 UPDATE: We are OPEN and ready to send your online order! Our toys are created at our home in Minnesota.
Exciting News for DTT!
Ron and Heather Meyers are over-the-moon excited to take ownership of DoodleTown Toys with their creative hands.  Although you may see some fun changes to the website, be rest-assured that Ron and Heather are honored to continue the legacy of heirloom, handcrafted wooden toys that Michael and Linda Poisson began in 1972.
Since 1972, our handcrafted wooden toys have captured the hearts of kids and adults alike. From our Little Toys for Little Hands to our selection of Big Trucks for the older kids to the essential Bag-O-Blocks, our classic wooden toys encourage your kids to be creative while being unplugged & engaged. Durable, safe and fun, your children will hang onto the memories & the toys. Please see our selection and contact us with any questions: doodletowntoymail@gmail.com or 952-564-4023